How Pep Guardiola returning to first principles and putting Bernardo Silva at the heart of his team again helped turn Manchester City's season and carry them all the way to the Premier League title…
Wednesday 12 May 2021 13:51, UK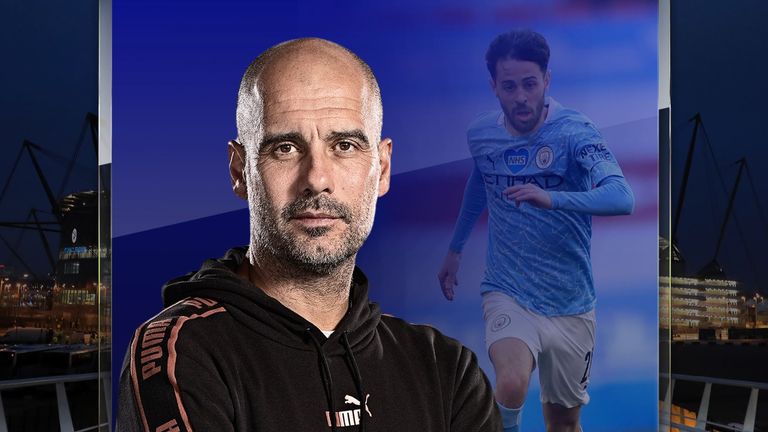 Speaking to Pep Guardiola in the summer, he was reflecting on the arrival of long-time confidant Juanma Lillo, the celebrated ideas man he had once moved to Mexico just to work with, as his new assistant.
eason was simple. "He has to be so close. I need a guy to push me, to challenge me intellectually. I needed a guy who would help me to see something I was not able to see."
That afternoon, Guardiola insisted that Lillo had already identified "a few things I did not realise" but perhaps the truth of it is that his new assistant did not so much encourage the Manchester City boss to evolve his ideas. Instead, he reaffirmed his belief in them.
Guardiola hinted as much when asked to pick out the turning point in City's season. Some speculated that the 2-0 defeat to Tottenham in late November was the obvious moment. City were in the bottom half of the table with a negative goal difference at the time.
But the man himself argued that it was not that defeat but a game against West Brom in December that truly crystallised his thinking. Something had to change, he insisted. "After that game I had a feeling this is not a team I can recognise. I did not like what I saw."
It was only at that point of the season, following that 1-1 draw, that Guardiola "talked with Juanma [and the other coaches] and said we have to come back to our first principle."